Dog tags made from plexiglass available in three colors: neongreen, neonpink and transparent. Each tag is uniquely shaped around your dog's name.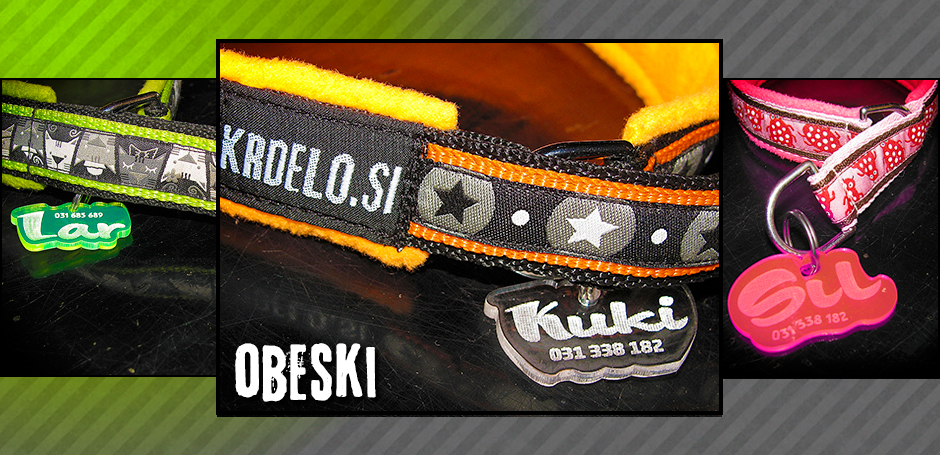 Smallest size is around 3×2 cm, but it depends on amount of text and the length of the dog's name. You can order bigger tag if you want, but we do not recommend it much bigger than 5×3.
The price of one tag is 8 eur.
The price of three or more tags is 7 eur.
When ordering a tag beside another Krdelo product the price is 5 eur per tag.
Please order via email and tell us the color, size and text you want on the tag. If you are ordering tags beside some other Krdelo products just write the necessary info in the "Comments" section of the Order form.
ORDER VIA EMAIL